Due Diligence & AML
Carry out enhanced due diligence and maintain your reputation and integrity.
We offer a comprehensive range of services to help you meet AML requirements and manage your exposure to risk.
Start your trial today
Know your customer… or supplier
Financial failure is one of the biggest threats to a business, it's important to know the financial health of your key customers and suppliers.
Carry out due diligence on your customers and suppliers and protect your business against money laundering and fraud, with clearly set out information around group structure, directors and common directorships.
PEPs and Sanctions
By identifying a PEP, your company can manage a potentially substantial legal and reputational risk.
With a 30-40% increase every year in the PEPs list alone, it's vital to screen new and existing clients to make sure they're compliant with AML guidelines.
Our PEPs and Sanction API allows you to perform second-stage extended due diligence. This means you can incorporate it into your KYC processes so that individuals and organisations are automatically flagged up as high risk.
Ongoing monitoring
Customers' and suppliers' circumstances change frequently, so a past check may not reflect their status now.
Our daily monitoring service ensures you continue to be compliant with the Anti-Money Laundering directive.
Manage compliance your way
Accurate, consistent and trustworthy information for people who need to understand the financial risks of doing business. Explore the different ways in which you can access our analytics.
Why Company Watch?
Our financial risk solutions provide intelligent and actionable insights, giving you an unbeatable edge when it comes to financial risk management.
Unlike other providers, we have the ability to map medium to long-term risk as well as short-term risk. As a result, you can accurately predict financial risks before they become financial losses.
Our Service
We help our clients manage their exposure to financial risk, giving them scores that look at a medium-term forecast, and the tools to allow them to look even further into the future.
Explainable
We provide 'white box' scores, which allow you to make evidence-based decisions and justify these to key stakeholders in your organisation.
Interactive
Being able to model scenarios and understand ever-changing risk has never been more important. We give you the tools to do that.
Time-Saving
With tools like our Director Matching and SearCHeD, we speed up your current risk management process and allow you to investigate risks in minutes.
Frequently asked questions
Enhanced due diligence involves investigating and evaluating a company or individual before entering into a business transaction. It involves the gathering of information to assess the level of risk involved and to ensure compliance with current legal and regulatory requirements.
Due diligence is actually required by law in certain industries such as Gambling, Cryptocurrency, Real estate, Legal, Insurance, and more.
It is critical for companies to identify any potential risks, such as fraud, corruption, or money laundering to guard against financial loss or reputational damage.
Anti-money laundering (AML) is a set of laws, regulations, and processes designed to prevent criminals from hiding illegally acquired funds as legitimate income. It involves identifying and reporting suspicious activities, such as money laundering or terrorist financing.
The key components of AML include customer due diligence, transaction monitoring, suspicious activity reporting and record-keeping.
A politically exposed person (PEP) is an individual who holds a prominent public function.
A PEP typically presents a higher risk for potential involvement in bribery and corruption due to the nature of their position and the influence they may have.
Company Watch model for determining PEPs:
Tier 1 – Foreign PEPs:
Heads of governments

Royal families

Executives of state-owned corporations

Various politicians

Senior military or judicial officials
Tier 2 – Domestic PEPs:
Head of government

Royal family members

Executives of state-owned corporations

Various politicians

Senior military or judicial officials

Mayors of major cities

Senior members of mainstream religious groups
Tier 3 – Low Priority:
Board members

Upper-level management

C-suites

Directors

Trade union heads

Senior civil servants
Tier 4 – PEP by Association:
Family members including in-laws

Business partners and associates

Public known associates of previous tiers
With governments worldwide tightening regulations in response to the rise in bribery and corruption, having access to up-to-date Politically Exposed Persons (PEPs) and Sanctions data is critical. Get in touch today to see how Company Watch can help you meet AML requirements. 
"Company Watch has been integral to our ratings methodology since we first began. They are professional, helpful and supportive and look beyond the commercial angle to understand the issues we are looking to solve."
Rob Crampton
Chief Underwriting Officer
– Equinox Global Limited
"All the way through our journey with Company Watch the training and support has been first class. I am such a firm advocate of the system that I have been recommending it to colleagues in other authorities."
Alistair Stewart
Social Care Team
– Scotland Excel
"Company Watch is integral to our credit review process and provides a service beyond everyone in the market. Their services are indispensable in delivering the financial information and analytics we need in a totally customised format."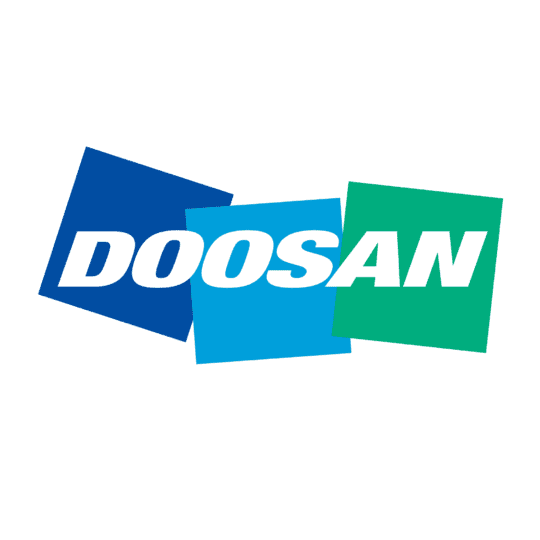 Dafna Thornbury
Global Credit Risk Manager
– Doosan Bobcat EMEA
Arrange a trial
Discover how Company Watch can help you minimise your risk by using financial analytics to accurately predict company failures.