Company Credit Check
It is essential to make informed decisions when it comes to extending credit to other companies.
Our solutions allow you to credit check a company with confidence before you engage in any business transaction.
View sample credit report
Use the best tools
Check company credit with ease. We specialise in providing comprehensive company credit information that goes far beyond that of the competition. With our company credit reports, you'll have the information you need to make informed decisions and protect your company's finances.
Making credit decisions in strong economies, when companies aren't failing is easy. In times of uncertainty, where the fortunes of customers can change quickly, having the best tools available to inform your decision-making will safeguard your business.
Transparent credit scoring
We believe in making our business credit reports transparent and easy to understand.
Headline credit scores for quick decisions, and easy drill-down for those credit risks where more detailed analysis is required.
Receive real-time email alerts
Monitor changes in company credit scores, circumstances and financial health, which could increase your risk and could result in a change of contract.
Our customisable email alerts allow you to set the parameters important for your business, such as a 10-point change in the H-Score®.
Company Credit Score: The Ultimate Guide
We've written the ultimate guide to company credit scoring.
We lift the lid on how credit scores are built, and how they are applied to financial risk decision-making.
Each credit reference agency (CRA) is different, which is why it is helpful to look a bit deeper into how company credit scores are put together and presented.
Read the ultimate guide to company credit scores here
Credit checking that works for you
Accurate, consistent and trustworthy information for people who need to understand the financial risks of doing business. Explore the different ways in which you can access our analytics.
Why Company Watch?
Our financial risk solutions provide intelligent and actionable insights, giving you an unbeatable edge when it comes to financial risk management.
Unlike other providers, we have the ability to map medium to long-term risk as well as short-term risk. As a result, you can accurately predict financial risks before they become financial losses.
Our Service
We help our clients manage their exposure to financial risk, giving them scores that look at a medium-term forecast, and the tools to allow them to look even further into the future.
Explainable
We provide 'white box' scores, which allow you to make evidence-based decisions and justify these to key stakeholders in your organisation.
Interactive
Being able to model scenarios and understand ever-changing risk has never been more important. We give you the tools to do that.
Time-Saving
With tools like our Director Matching and SearCHeD, we speed up your current risk management process and allow you to investigate risks in minutes.
Frequently asked questions
A company credit check is a comprehensive assessment of a company's financial history and creditworthiness.
It involves reviewing the company's credit score, outstanding debts, bankruptcies, and other financial information. The information is typically gathered by credit reference agencies, like us, who collect and analyse data from various sources.
Performing a company credit check can help you:
Reduce credit risk: A company credit check can help you identify potential credit risks before you engage in any business transactions. It can help you avoid extending credit to companies with a poor credit history or high levels of outstanding debts.
Protect your cash flow: Extending credit to a company with a poor credit history or high levels of outstanding debts can impact your cash flow. A company credit check can help you identify companies that may struggle to pay their bills on time or have a history of defaulting on payments.
Make informed decisions: A company credit check can provide you with valuable information that can help you make informed decisions about extending credit, entering into partnerships, or engaging in other business transactions.
We've written a blog explaining why it's worth checking your own business credit score too.
Our company credit reports include information such as the company's credit score, credit limit, contract limit, risk rating, financial statements, legal filings, and credit inquiries.
All our credit reports include a detailed breakdown of how our credit scores are calculated – giving you full transparency in your decision-making process.
Here's the top 5 things you should look for in your next credit report.
To view your own company's credit report, please get in touch today.
Don't underestimate the importance of a credit reference agency.
During tough economic times, it's natural to look for savings wherever you can. Hiring a credit reference agency may seem like an unnecessary expense, but this is a big mistake.
Skipping investing in a solid risk management solution means sacrificing long-term stability for short-term savings. Using a credit reference agency is the best way to spot future risks, helping you to steer clear of potentially catastrophic losses.
A thorough credit check, from a reputable UK credit reference agency, will pay for itself many times over.
Relying solely on Companies House for information isn't enough. Read why you should invest in a good credit reference agency here.
We recommend conducting a company credit check before entering into any significant business relationships or transactions.
You may also want to conduct periodic checks to monitor changes in a company's creditworthiness over time. You can set up alerts to get instant notifications of any changes to a company's credit score.
Much more than just a credit score, our scores let you deep dive into the financial health of your customers, suppliers and other business partners.
Our Credit Risk Score takes into account the latest H-Score® as follows:
High: H-Score® in the Warning Area (25 or less);
Medium: H-Score® between 26-35;
Low: H-Score® between 36-100.
The Credit Risk Score will be marked as high if a company is late filing or has any distress notification filed against it.
The notification types include late filing, CCJ, subsidiary status, distressed status, Unsecured Creditors & Unsecured Distressed Debtors, Profit Warnings for UK-quoted companies only.
Company Watch Credit Limit is a benchmark unsecured trade limit that could be used as a starting point when considering the amount of credit that should be extended to this company by a single supplier of goods, services or finance.
Company Watch Contract Limit is the recommended maximum value amount that a particular company can supply without causing a strain on the company's existing resources. The Contract Limit takes into account the level of financial risk (including the H-Score® rating), the company's age, any outstanding CCJs as well as the industry sector.
Multiple other factors go into our credit scoring, making us one of the most accurate risk prediction services on the market.
To get a full overview of how our credit scores are derived, please get in touch today.
A company credit rating shouldn't be seen as a one-off purchase. It's an investment designed to protect you against future losses. While it may be tempting to look for the cheapest rating possible, it's important to consider what you're getting for your money. 
Read more about how much to spend on a company credit rating here.
"Company Watch has been integral to our ratings methodology since we first began. They are professional, helpful and supportive and look beyond the commercial angle to understand the issues we are looking to solve."
Rob Crampton
Chief Underwriting Officer
– Equinox Global Limited
"All the way through our journey with Company Watch the training and support has been first class. I am such a firm advocate of the system that I have been recommending it to colleagues in other authorities."
Alistair Stewart
Social Care Team
– Scotland Excel
"Company Watch is integral to our credit review process and provides a service beyond everyone in the market. Their services are indispensable in delivering the financial information and analytics we need in a totally customised format."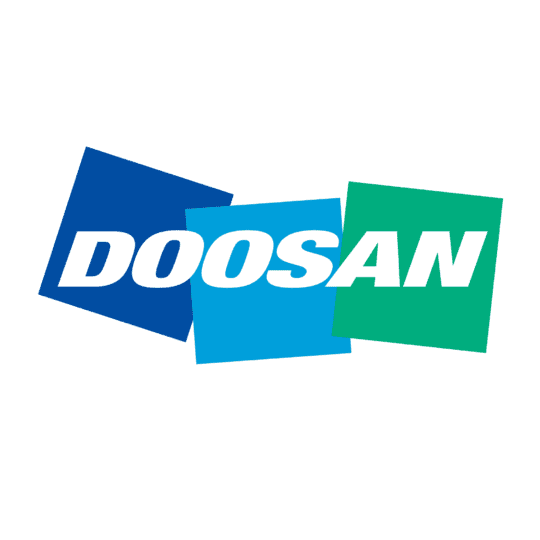 Dafna Thornbury
Global Credit Risk Manager
– Doosan Bobcat EMEA
Arrange a trial
Discover how Company Watch can help you minimise your risk by using financial analytics to accurately predict company failures.