Powerful financial risk solutions. Do business with confidence.
Doing business is never risk free.
We provide comprehensive solutions to help you identify, assess, and manage financial risk.
Want to know more?
Explore solutions
Why choose Company Watch?
Our financial risk solutions provide intelligent and actionable insights, giving you an unbeatable edge when it comes to financial risk management.
Unlike other providers, we have the ability to map medium to long-term risk as well as short-term risk. As a result, you can accurately predict financial risks before they become financial losses.
Compare providers
Trusted by
Financial analytics
Since 1998, we've predicted almost 90% of UK public insolvencies in advance.
We apply cutting-edge machine-learning techniques to new, alternative data sources to deliver unprecedented accuracy for our clients.
Financial risk management solutions you can trust. Now, and in the future.
View financial risk statistics
It's more than a company credit score
We've written the ultimate guide to company credit scoring.
We lift the lid on how credit scores are built, and how they are applied to financial risk decision-making.
Each credit reference agency (CRA) is different, which is why it is helpful to look a bit deeper into how company credit scores are put together and presented.
Ultimate guide to company credit scores
Safeguard your business
Black-box scores are not enough to assess financial risk. We differ from other financial risk management providers because our suite of tools lets you interrogate the data.
Inform your decision-making process, reduce your exposure to financial risk and safeguard your business with Company Watch.
Introducing our new EDD reports!
With our new Enhanced Due Diligence Reports, we provide a comprehensive deep dive into critical information, helping you assess risks and opportunities more accurately.
Carry out due diligence on your customers and suppliers and protect your business against money laundering and fraud.
Find out more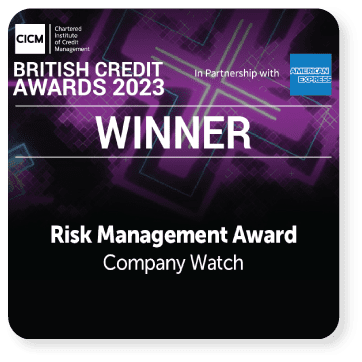 Back to back winners!
We are so delighted to have won the Risk Management Achievement Award again at the 2023 British Credit Awards for our Forecast View™ tool.
It really was an astonishing effort by the team to develop and launch this functionality, to provide our clients with a valuable tool they can use during this period of constant economic turbulence.
To win the Risk Management Achievement Award two years in a row is something we are extremely proud of!
View all 2023 winners
Company Watch acquired by Volaris
Company Watch is delighted to announce that it has been acquired by Volaris Group Inc. ("Volaris").
As an Operating Group of Constellation Software, a company listed on the Toronto Stock Exchange, Volaris is all about strengthening businesses within the markets they compete and enabling them to grow – whether that growth comes through organic measures such as new initiatives and product development, day-to-day business, or through complementary acquisitions.
In accordance with the Volaris philosophy, Company Watch will continue to operate independently, with the support of the Volaris team.
How we can help
We are trusted by leading financial institutions and corporations around the world who rely on our ability to accurately predict their exposure to financial risk.
Meet Martin and Roger
Short-sighted Martin only uses basic credit checks.
Clever Roger uses Company Watch.
Discover what happens when 'Pavilion' calls in the administrators…
Watch video now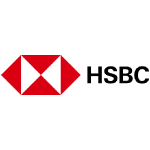 Andrew Taylor
Manager – Transaction Risk Management
– "Easy to use service."
Jane Hull
Underwriting Director
– "A breath of fresh air in the tech space."
Simon Howell
Senior Credit Manager
– "Provides good, early data and a different perspective to underpin our decisioning. A professional product for professionals."
Jon Rigby
Risk Analyst
– "One-stop shop for our information needs."
Ray Draper
Head of Risk & Fraud Management
– "Very reliable and accurate scoring module."